4000 MILES Thursday April 18 2019 at 7:30 PM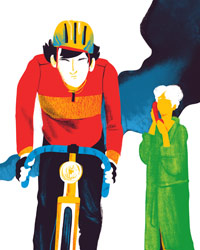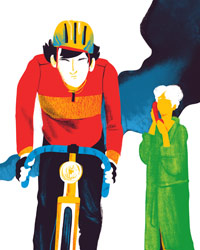 You've selected
Thursday April 18 2019 at 7:30 PM
Change Date
×
An intergenerational comedy about finding peace, love and understanding.
New York. The middle of the night. Vera, an irascible, politically active 90-year old is awakened by her grandson Leo, who has cycled from Seattle on a trip with his best friend.
In their month together, Vera and Leo bewilder each other, argue and connect as they discover the thin line between growing up and growing old.
A finalist for the 2013 Pulitzer Prize, Herzog's 4000 Miles is populated with beautifully drawn characters you'll fall in love with.
4000 Miles is part of the Belfry's Mainstage subscription series.
Venue
Belfry Theatre Mainstage
1291 Gladstone @ Fernwood
Victoria BC V8T 1G5
Performance Notes
Talkback Thursday Meet some of the actors post-performance when they return to the stage to answer questions and provide insight into the play.