OLD STOCK Sunday, May 7, 2023 at 2:00 PM PDT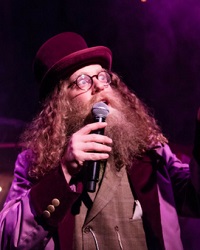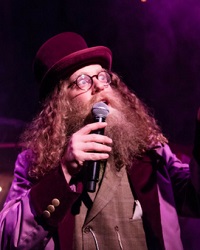 You've selected
Sunday, May 7, 2023 at 2:00 PM PDT
Change Date
×
Old Stock: A Refugee Love Story is a tender and delicate tale woven together with a high-energy concert led by the boisterous international Klezmer sensation Ben Caplan. This production played for one week during our 2019 SPARK Festival—and that was simply not enough for a show as amazing as this!
It is a truly original, captivating, glorious and smart exploration of human resilience and survival. Inspired by the true story of Hannah Moscovitch's great-grandparents, this triumphant musical has toured internationally, garnering awards across Canada, Australia, and the UK.
Tickets for this event are PAY WHAT YOU CAN. Online prices are suggestions only. For more pricing options, call the box office (250-385-6815). A $2.00 CIF + GST will be added to the price of each ticket.
Venue
Belfry Theatre
1291 Gladstone @ Fernwood
Victoria BC V8T 1G5
Performance Notes
VocalEye Performance
: A trained describer will be available to provide visual details before the show begins, and then describe the physical action through a live radio transmission for persons who are blind or partially sighted. To reserve a VocalEye headset and suitable seating, call the box office at 250-385-6815.