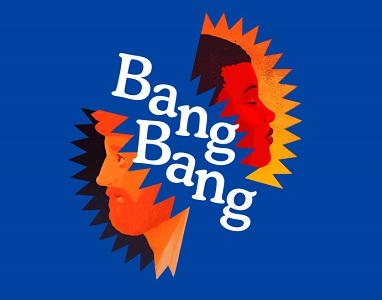 BANG BANG
When
Runs from Tuesday October 29 2019 to Sunday November 24 2019
Approximate running time: 2 hours and 20 minutes
Venue
Performance Notes
×
"dramatically charged and very funny."
—NOW MAGAZINE
"Unsettling, intense, and very, very funny."
—THE CHARMING MODERNIST
It's fast and furious fireworks when these egos collide.
Who gets to tell your story? Lila is a black police officer who shot a young unarmed black man. Tim is a white playwright who used the incident as a "jumping off point" for his hit play. Now that play is being made into a Hollywood movie -- without Lila's knowledge. Desperate to save face, Tim pays a visit to Lila and her mother to pave the way for the movie's lead, former child star Jackie Savage, who's about to arrive with Soprano-like bodyguard, Tony Cappello.
A co-production with the Royal Manitoba Theatre Centre, Winnipeg.
Bang Bang
is part of the Belfry's Mainstage subscription series. Save up to 44% with a
season ticket package
by calling the box office at 250-385-6815.