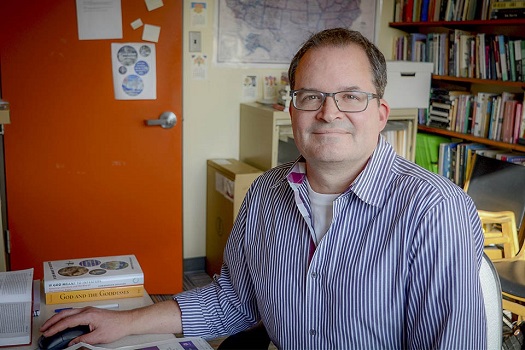 Why Do White Evangelicals Support Trump?
When
Occurs on Tuesday January 14 2020
Approximate running time: 1 hour and 30 minutes
Venue
Performance Notes
×
University of Victoria Faculty of Humanities
UVic Humanities Literacy Week Presents
"Explained: Why white evangelical Christians support Donald Trump"
Eighty one per cent of white evangelical Christians voted for President Donald Trump in the 2016 American election. That statistic might strike many people as strange, given Trump's seemingly unchristian behavior. But English Professor Chris Douglas's research into evangelical literature, history, and uses of the Bible suggests we shouldn't be surprised. Hear why Douglas believes that President Trump will be able to count on this demographic's support in the 2020 election.


Chris Douglas is an Associate Professor in English at the University of Victoria and author of "If God Meant to Interfere: American Literature and the Rise of the Christian Right."

$5.00 / adults
FREE for students / seniors