1979 Thursday April 30 2020 at 7:30 PM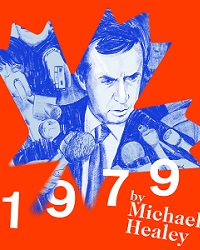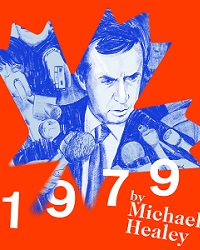 You've selected
Thursday April 30 2020 at 7:30 PM
Change Date
×
"highly entertaining – not for political junkies only"
—NOW MAGAZINE
"genuinely moving, sincerely funny – and fun."
—GLOBE & MAIL
A sharp comedy about backroom politics.
In June of 1979, Joe Clark was sworn in as Canada's youngest Prime Minister. By Christmas, it looked as though it could be all over. 1979 is a comedy by Michael Healey (Proud, The Drawer Boy) that looks at Clark and the pressure he was under to save his government. Everyone – friends, foes, family – has an opinion about what Joe should do. Should he play the game and remain in power, or do what he thinks is right?
1979
is part of the Belfry's Mainstage subscription series.
Venue
Belfry Theatre
1291 Gladstone @ Fernwood
Victoria BC V8T 1G5
Performance Notes
Talkback Thursday: stay after the performance for a 20-minute Q&A with some of the actors!