EVERY BRILLIANT THING Sunday December 15 2019 at 2:00 PM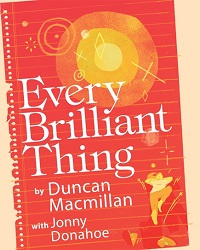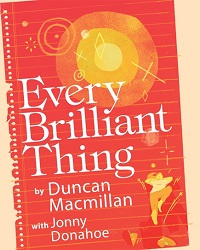 You've selected
Sunday December 15 2019 at 2:00 PM
Change Date
×
"If you've finally had your fill of "It's a Wonderful Life" but are still in search of seasonal catharsis, might I suggest a very charming alternative, one that offers sentimentality without shame? It's called "Every Brilliant Thing," and it's pretty much guaranteed to keep your eyes brimming."
—NEW YORK TIMES
Everything worth living for.
She writes lists. Lists that she hopes will inspire her mother to see the joy in life. She's been writing these lists since she was seven. A heartrending yet hopeful play about the lengths we go to for those we love. In a transformed Belfry – with the help of you, the audience – she will deliver a list of all the things that make life worth living, starting with ice cream.
Venue
Belfry Theatre
1291 Gladstone @ Fernwood
Victoria BC V8T 1G5
Performance Notes
VocalEye Performance
: A trained describer will be available to provide visual details before the show begins, and then describe the physical action through a live radio transmission for persons who are blind or partially sighted. To reserve a VocalEye headset and suitable seating, call the box office at 250-385-6815.