SAME OLD SAME OLD Thursday June 10 2021 at 11:00 AM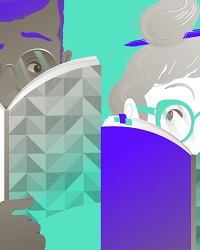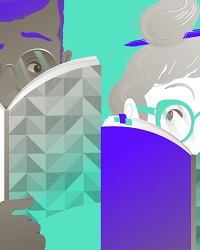 You've selected
Thursday June 10 2021 at 11:00 AM
Change Date
×
Two Belfry favourites return with a brand-new collaboration. Actor Jan Wood, (Mrs. Fezziwig in our production of A Christmas Carol) and James Fagan Tait (director and co-writer of 21 Ways to Make the World Last Longer) team up to write and star in this charming new play.
Steadily approaching "till death do us part"—a man and a woman—through snippets and sketches and little scenes—reveal the moments that make up their lives. The mundane and the meaningful. The small but profound. The benign and hurtful. And the real—yet unspoken love. You will find it deeply funny because it is totally familiar—spot-on and touching.
Venue
Online Streaming
Watch Online
Performances Streamed From 1291 Gladstone Ave
Victoria BC V8T 1G5
Performance Notes
STREAMING
On the date of the performance, you will be able to start watching this show online, any time between 11am and 8pm PST, by signing into your account from our ticketing site. (You may continue to watch after 8pm, so long as you have started by that time.)

Click the WATCH button under Tickets for Upcoming Performances in Home Page.
×
Seats are not assigned for this performance.
Please call the Box Office (250-385-6815) if you have questions about seating.