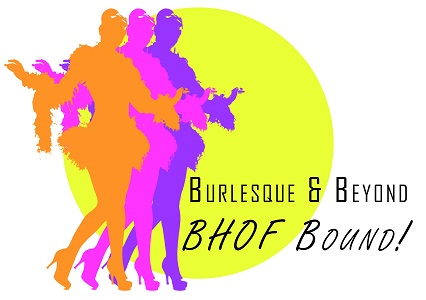 Burlesque & Beyond!
When
Runs from Sunday May 20 2018 to Sunday May 20 2018
Approximate running time: 2 hours
Venue
Performance Notes
×
House of Cheek presents
Burlesque & Beyond: BHOF Bound


Date: Sunday May 20th, 2018
Time: Doors at 7:30pm, Show at 8:00pm
Place: The Belfry Arts Centre
Tickets: $20 (Regular) / $25 (VIP)


Sparkles, satin and splashes of skin have piqued people's curiosity and aroused public interest for decades. There's a whole history as to why we love burlesque and all its witty, sultry, and artistic allure. Join House of Cheek Productions for a night of inclusive titillation and provocative education. This fundraiser intertwines the history of burlesque with the biographies of four talented local performers. Savour the way these narratives wrap together in order to form a flirtatious tapestry that features the heart behind our stories, homes and communities.

Regardless whether this might be your first time attending a burlesque event — or your fiftieth — there's something for everyone. This type of nighttime admission won't leave you feeling embarrassed (perhaps just slightly sticky)! Burlesque & Beyond is an inclusive production and LGBTQ2+ friendly. All proceeds support the performers' goal of attending the Burlesque Hall of Fame in Las Vegas.

THE BURLESQUE HALL OF FAME

Grown from legendary tassel-twirler Jennie Lee's private collection, the Burlesque Hall of Fame has bloomed into a world-renowned organization dedicated to preserving the living legacy of burlesque as an artform and cultural phenomenon. Situated in the Las Vegas Art District, this non-profit museum is the world's largest and most important archive of vintage burlesque ephemera, chronicling an abundance of art, artifacts and traditions. These collections carve out a place for both performers past and neo-burlesque artists to come — a place where every body is welcome. Attending the BHoF Weekender is not only a great honour, but for many, it's an important pilgrimage back to the roots of a metamorphic artistry. Our Victoria performers have the chance to watch and meet living striptease legends, among many other Weekender activities which include four days and four nights of live entertainment, competitions, vendors and classes.

House of Cheek advocates for opportunity and accessibility. Therefore, we've curated an evening that showcases the history of burlesque and the personal legends of several local and performers. The proceeds from this edition of Burlesque & Beyond will allow these Island performers to visit their roots in Las Vegas, and retrace their history while sequinning their future.