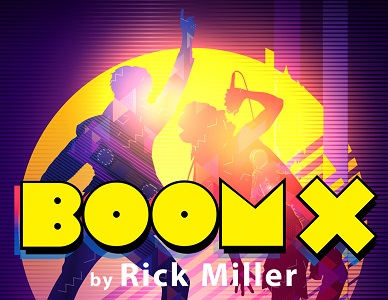 BOOM X
When
Runs from Tuesday July 30 2019 to Sunday August 18 2019
Approximate running time: 2 hours and 10 minutes
Venue
Play Notes
×
KIDOONS IN ASSOCIATION WITH THEATRE CALGARY AND THE 20K COLLECTIVE PRESENTS BOOM X
"high energy magic carpet ride with a real genie for a tour guide" —CALGARY HERALD
"an audience-pleasing earworm for the eyes, ears and hearts" —THE GLOBE & MAIL
Rick Miller's multimedia masterpiece BOOM struck a chord with Belfry audiences in the summer of 2015. Picking up where BOOM left off – at Woodstock in 1969 – BOOM X tackles the music, culture and politics of Generation X. Surrounded by stunning visuals, Rick plays more than 100 famous people – musicians, celebrities, politicians – in his own story of growing up and trying to navigate the tangled legacy of the Baby Boom.
If you are a
2019-2020 Belfry Season Ticket holder
, you can get a 25% discount when buying for BOOM X by phone (250-385-6815) or in person; sorry, this special offer is not available online.