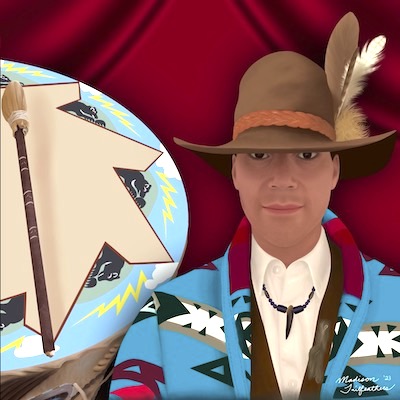 Good Story Indigenous Opera
When
Runs from Saturday March 18 2023 to Sunday March 19 2023
Approximate running time: 1 hour
Venue
Play Notes
×
Robert Hunter, composer and librettist, presents songs from his first opera, explaining who he is while starting to unravel workings of his family's origin around the experimental File Hills Indigenous farming colony. He is now co-writing a follow-up with Caroline Russell-King.
The song salon features the talents of pianist and organist Ethan Hill who is an in-demand accompanist and composer in Calgary, and soprano Lauren Woods who is a nationally performing opera artist with studies at UBC & McGill, Mezzo soprano Jeanine Williams who works with Calgary Opera sharing compelling artistry, and baritone Adam Brousseau, who brings commanding & sensitive nuance to operatic roles throughout Western Canada while giving voice to his Metis ancestry.
Tickets for this event are PAY WHAT YOU CAN. Online prices are suggestions only. For more pricing options, call the box office (250-385-6815).